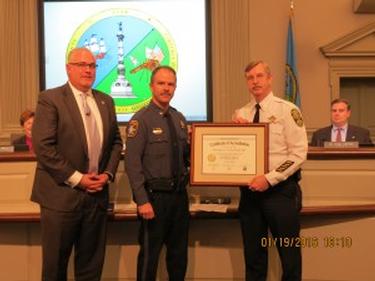 On January 19, 2016, Sheriff J.D. "Danny " Diggs and the York-Poquoson Sheriff's office was presented with its 4th accreditation award by VLEPSC Commissioner Sheriff Darrell Warren, Gloucester Co. S O. Out of 190 standards there were zero (0) returns during the four year term. Pictured from left to right; Jeffrey Wassmer, Chairman of the York County Board of Supervisors, Sheriff Warren, and Sheriff Diggs.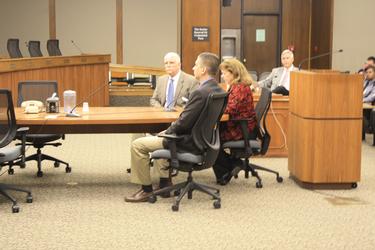 Captain Cindy Caldwell, Campbell Co. SO, provided the commission with the final report for the assessment of the Botetourt Co. SO. Also pictured are Sheriff Ronald Sprinkle, Botetourt Co. SO and Deputy Greg Marshall.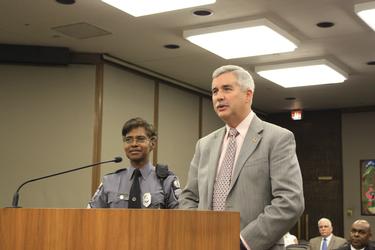 VALEAC Past President Chief Bobby Mawyer, West Point PD, and current VALEAC President Sgt. Rebecca Herrera, Division of Capitol Police provide VLEPSC with current updates.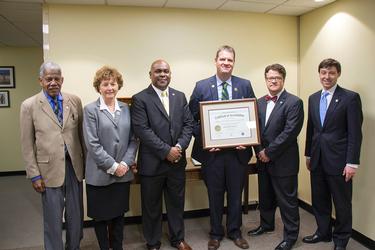 VLEPSC Chairman and Brunswick County Sheriff Brian Roberts presents ABC's certificate of initial accreditation to, from left, Commissioner Henry Marsh, Commissioner Judy Napier, Special Policy Advisor for Law Enforcement Ryant Washington, Chairman Jeffrey Painter and Chief Operating Officer Travis Hill.