Going to Court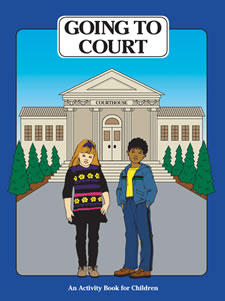 Going To Court: An Activity Book for Children is a helpful resource when preparing children to testify in court. Using coloring pages and simple activities, this book introduces to children the cast of criminal justice professionals, and the basic rules of being a witness.
To download a PDF version of the activity book, click here (.pdf, 24 pages).
For more information or to order copies, call 804.371.6507 and leave a message including your name, title, phone number, address and number of books required.