Lantz Ron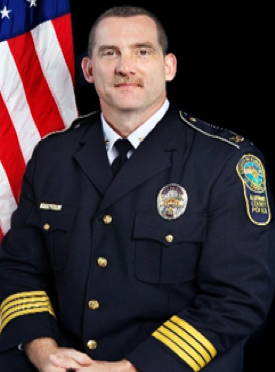 Albemarle County Police Department
Biography:
CHIEF OF POLICE
As the Chief, Ron is responsible for performing administrative and protective service work in planning and directing the full activities of the Police Department while having supervision over all departmental personnel. He plans, organizes and directs the activities of the Police Department. He develops annual budget proposal and controls budgeted expenses. In addition, he formulates and implements department policy, procedures, rules, regulations, and programs. He further prepares and reviews operational and administrative reports while also supervising maintenance of all records and materials associated with law enforcement activities or administration. He makes public addresses, and meets with the news media for interviews and press releases. He attends meetings and serves on committees, boards, and agencies related to promoting crime prevention and improving law enforcement.
Chief of Police: Ron Lantz

Contact Information:

434-972-4044

Education/Experience: MS Criminal Justice/Public Administration, BS Organizational Leadership

Prior to joining the Albemarle County force, Ron completed his career with the Fairfax County Police Department by serving as a district station commander where he was responsible for 155 officers providing police service to the 125,000 residents. He has been with the Albemarle County Police Department since December 2012, where he served as Deputy Chief until his appointment to Chief June 1, 2016. In addition, Ron was responsible for leading the implementation of the County's Geographic Based Policing initiative, which was launched in 2012. Ron serves on several boards to include the ECC executive board, the ASAP executive board, GRACE executive board, VLEPS commission, and Executive Director of region for Special Olympics Torch Run.
Years with County: December 2012
Location of Office: County Office Building 1600 5th Street.