Arnold Ricky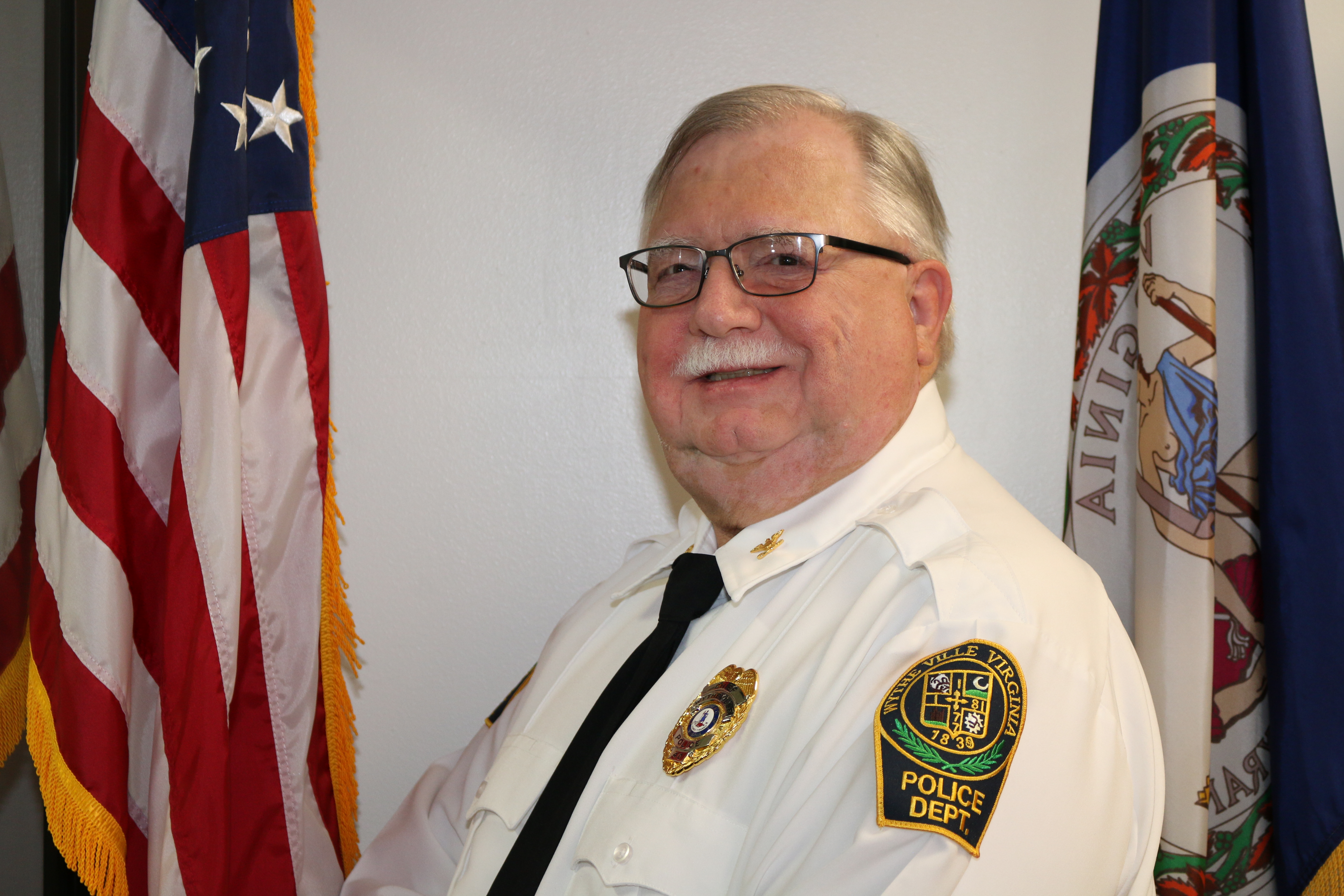 Wytheville Police Department
Biography:
Joined the Wytheville Police Department in September 1977. Advanced through the ranks until appointed as the agencies Chief of Police in February 2013. During his tenure with the department Chief Arnold obtained his Bachelor's Degree in Organizational Management from Bluefield College and Master's Degree in Criminal Justice from Radford University.
Currently serving on the SJ47 Criminal Justice Panel for Mental Health Diversion and the DCJS Curriculum Review Committee for Virginia Law Enforcement Training Standards. In addition, he serves on the local Crisis Intervention Training Steering Committee and the Wythe County Substance Abuse Coalition. He serves on the Board of Directors with the New River Criminal Justice Training Academy.
Chief Arnold has been an adjunct instructor for the criminal justice programs at Wytheville Community College (20 years) and Radford University (12 years). He has attended the Professional Executive Leadership School (PELS) at the University of Richmond.
The Wytheville Police Department is at a complete strength of 25 sworn officers with support officers in parking enforcement and animal control. He also oversees the agencies sworn fire engineers.
Chief Arnold was the Accreditation Manager for his agency from 2000 until his appointment to Chief in 2013. His agency obtained accredited status in 2002 and certified as a Master Assessor by VLEPSC. In addition, he has served on the VLEPSC Standards Review Committee, representing agencies with less than 50 employees. He has served over four decades with the same agency.